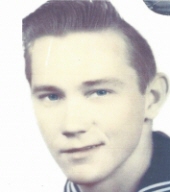 Obituary for Lawrence Edward Pierce
Lawrence Edward Pierce

PIERCE, Lawrence Edward, 76, of Riverview, passed away on Wednesday, June 25, 2014. Born April 5, 1938 in Tampa, FL to Carl and Alene Pierce and was the second child with five siblings. He grew up in Tampa and attended Franklin Junior High School and Brandon High School. Choosing not to complete high school, he felt he needed to serve his country and, at the age of 17, he enlisted in the US Navy. A man of many talents, he sang, plays guitar and could repair just about anything that needed fixing. He had a knack for just looking at something and knowing immediately what was wrong with it and then he would fix it. He also owned a tropical fish farm, where he reared and sold them. He was a race car driver for many years and owned a Late Model race car and would race at Golden Gate Speedway and won several times. His picture was in the newspaper quite often due to his driving skills on the track. Late Model Race cars did not have an automobile makers name because they are made from parts off different cars and Lawrence, with the help of his father-in-law and others, built his own car. Employed at Tampa Electric Company for over 35 years, he had done such a great job with TECO, after retirement they contracted with him to go to Guatemala to get a new plant up and running. While working for TECO, Lawrence did something amazing that earned him a Life Saving Award on September 24, 1991. At one of TECO's family picnic's at Bullfrog Creek, a man was running and had a heart attack. Lawrence, with the help of others, performed CPR on him and saved his life. Another time, he witnessed an accident where the driver struck someone and did not stop. Lawrence was having none of that, he chased him down and brought the driver back to the police. You knew that this was a gentleman who would put his life on the line just to help someone, anyone, who needed assistance. He has travelled across the United States in a motor home about five times, even going to Alaska. He loved fishing, Bluegrass festivals, favored no particular color and loved ribs. He was preceded in death by a daughter, Karen Dickson and step-children, Scott, John and Tami and is survived by his wife, Beverely "Bev"; son, Terry Pierce; daughter, Sherell Davis; brothers, Raymond and Jimmy Pierce; sisters, Doris Tinkham and Janell Davis; 9 grandchildren and 8 great-grandchildren.

Funeral Information

Funeral services will be held 11:00 A.M. Tuesday, July 1, 2014, at Grace Baptist Church, 509 - 26th Avenue, East, Bradenton, FL, with the family receiving friends one hour prior to services. Interment will follow at Serenity Meadows Memorial Park, Riverview, FL with military honors.