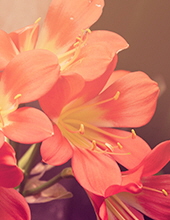 Obituary for Lacey Rachele Boggess
Lacey Rachele Boggess

BOGGESS, Lacey R., 23, of Brandon, passed away on Saturday, November 25, 2017. A native of Chillicothe, OH, she resided here most of her lifetime. She is survived by her son, Jayden Slaughter; parents, Tiffany Dennison and James Turley; brothers, Tyler Barker and Justis Noyos; sisters, Keliscy Dennison, Gabrielle DePew, Savannah Boggess, Mackenzie Boggess and Nicole Sanders; maternal grandmother, Kathy Bobo; maternal grandfather, Ron Dennison; paternal grandmother, Susie (John Baker) Williams; paternal grandfather, Jim Turley and paternal grandmother, Dorothy Boggess.


Funeral Information

Funeral services will be held 3:00 P.M. Thursday, November 30, 2017, at Southern Funeral Care, 10510 Riverview Drive, Riverview, with the family receiving friends one hour prior to services.