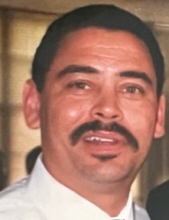 Obituary for Kenneth Seth Funderburg
Kenneth Seth Funderburg, age 63, passed away on Thursday, August 25, 2022 in Riverview, Florida. Kenneth was an Air Force brat, born June 18, 1959, in Lubbock, TX, where he was the youngest of three. He is preceded in death by his parents, Col. Charles E. Funderburg and Dr. Ruth Seth Funderburg. He is survived by his siblings, Carolyn Funderburg and Charles Funderburg. He graduated from Radford High School in Honolulu, HI, where he met his future wife, Gayle Funderburg. After graduation he attended Morehouse College followed by Embry Riddle Aeronautical University, where he began his career as an Aviation Technician. Kenneth celebrated a marriage of 37 years with his love Gayle Funderburg. That marriage gifted him two children, Seth Aaron and Krista Nicole Funderburg. He is also survived by many cousins, nieces, nephews, and two grandchildren. When not working, Kenneth was known as a family-man, the life of a party, and the neighborhood "fix it" guy. He enjoyed fishing, cooking, music, and golfing. You could almost always find him under the hood of his favorite car, The Mustang. A gathering will be held on Saturday, September 17, 2022 at Southern Funeral Care from 2-4 PM.
Read More
Previous Events
Celebration Of Life Gathering
Southern Funeral Care and Cremation Services, Inc.
10510 Riverview Drive
Riverview, FL 33578