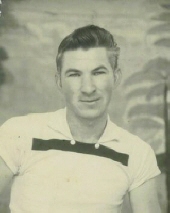 Obituary for Joseph E. Ross
Joseph E. Ross

ROSS, Joseph E., 80, of Durant, passed away on Sunday, November 3, 2012. A native of Bumpus Mills, TN, Joey was a Country and Western musician for over 60 years. He got his start in the 1949 Wimauma String Band, who won the state FFA Championship, and traveled by train to Kansas City for the National Competition meeting Hank Williams, Sr. and Red Foley. Playing and singing from Wimauma to Nashville, he lived his dream. In his late 70's he hosted and organized the Music Jam at the Murfreesboro Senior Center and was a US Air Force Korean War veteran. His family, friends and music was his life. He is survived by his sons, Joseph D. Ross and Douglas (Kimberli) Ross; sister, Jean Courtney; grandchildren, Wesley and Amanda Bryant, Ashley Ross and Douglas Ross, Jr.; loving friends, David and Martha Fairbrother and nieces, Barbara and Phil Catalfamo, Carol Lam and Shirley Reeves.

Funeral Information

Funeral services will be held 11:00 A.M. Friday, November 9, 2012, at Southern Funeral Care, 10510 Riverview Drive, Riverview, with the family receiving friends one hour prior to services. Interment will follow at Fellowship Cemetery.