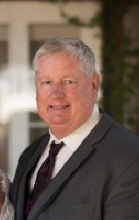 Obituary for Jonathan Louis "Jon" Marquette
Jonathan Louis "Jon" Marquette

MARQUETTE, Jonathan L. "Jon", 53, of Valrico, passed away on Thursday, June 16, 2016. A native of St. Joseph, MO, he had resided here most of his lifetime and was a graduate of King High School. He was a member of Buckhorn Springs Golf and Country Club and was a US Air Force veteran. He is survived by his wife, Mary; son, Andrew Marquette; daughters, Tiffany (Adam) Wieborg and Heather (Sean) Gibbons; brothers, Robert, Jr. and David Marquette and sisters, Sharon (Larry) James and Nancy (Edward) Mohme.

Funeral Information

Graveside services will be held 10:00 A.M. Wednesday, June 22, 2016, at Florida National Cemetery, Bushnell, FL. A Celebration of Life service will be held later that day at 3:00 P.M. at Horizon Christian Church, 1720 So. St. Cloud Ave., Valrico, with the family receiving friends one hour prior to services.