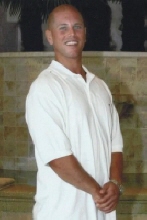 Obituary for Jonathan David Redding
Jonathan David Redding

REDDING, Jonathan "Jon" David, 29, of Brandon, passed away on Tuesday, December 25, 2012, as the result of an accident. A native and life-long resident of the area, Jon was a Christian. He is survived by his mother and step-father, Linda and Randy Walker; sister, Barbara Darlene Witt; father and step-mother, David and Christy Redding; Jonathan's True Loves in his life, Shelly Bruton and her son, Bobby; step-brothers, Joshua Elliott Walker, Jeremy and Jeffrey Brukardt; step-sister, Ashlie Myghanne Brittain; maternal grandparents, Tom and Bernice Vann; paternal grandparents, Fred and Roberta Redding; paternal grandparents, Roy and Elizabeth Walker; nieces, Aubrey Witt and Bella Brittain; nephews, Jaxton Witt, Drew and Symon Brittain; brothers-in-law, Ryan Witt and Timmy Brittain and many treasured uncles, aunts and cousins.

Funeral Information

A Celebration of Jon's Life will be held 10:00 A.M. Saturday, December 29, 2012, at First Baptist Church of Brandon, 216 N. Parsons Ave., Brandon.