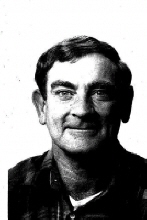 Obituary for Johnny Vance Drury
Johnny Vance Drury

DRURY, Johnny "Vance", 67 of Riverview
passed away Wednesday, December 10, 2008.
Preceded in death by parents, Silas Drury Jeanette
Jacobs, Vance was born and raised in Tampa but
called Riverview his home. He leaves behind to
cherish his memory daughter, Denise Drury
Young husband Eddie of Ocala; son Kenneth
Drury wife Debra of Riverview; daughter
Carrie Drury Fianc Matt Marcotte of Brandon.
Vance also leaves behind a brother Larry Drury,
a sister Jeannie Caudill husband Bud plus
7 grandkids, Diana, Annice Frank; Summer,
Andrew Benjamin; Jocelyn three great
grandkids; Lane, Casey Chyanne with
many nieces and nephews who have always
held a special place in his heart. Vance was
truly a great man, awesome dad and the BEST
Granddaddy around! He will be missed by all
but never forgotten.

Funeral Information

The family will gather with friends 10:00 AM. Saturday, December 20, 2008, at Southern Funeral Care, 10510 Riverview Dr., Riverview.
Read More