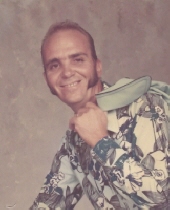 Obituary for John Macon Wilson
John Macon Wilson

WILSON, John Macon, 70, of Riverview, passed away on Friday, October 10, 2014. A native of Perry, FL, he had resided here most of his lifetime. He is survived by his wife Patsy "Pat" Wilson; steps-sons, Tom and Jeff Williams and Loren Elser; daughter, Cathy Wilson; step-daughter, Lorena Collingwood; brothers, Thomas "T.C." (Vivian) Wilson, Bobby Wilson, Buddy (Linda) Wilson and Dannie Wilson; sisters, Maudine Cornett, Corrine (Carl) Carlton and Mary Wilson; 13 grandchildren and 8 great-grandchildren.

Funeral Information

Services will be private.