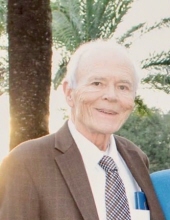 Obituary for John Howard Edmonds
John Howard Edmonds passed away on August 3, 2020, with his beloved family at his side.

He was born January 22, 1948, in Huntington, West Virginia, to Edward and Gertrude Edmonds. While in Huntington John graduated from Marshall University and married the love of his life, Maribeth. John and Maribeth moved to Tampa, Florida in 1985 with their daughter, Megan. In his retirement, John enjoyed being with his grandchildren, helping out with new puppies in the family and playing board games of all sorts.

John is preceded in death by his parents, brother, Thomas Edmonds, and his sister, Patricia Keller Weed.

He is survived by his wife, Maribeth Edmonds, loving daughter, Megan Proulx Dempsey, and her husband Jeff Dempsey, daughter, Sunnie Edmonds, grandchildren, Wes Proulx, Austin Dempsey, Ashlynn Dempsey, Julia McCree, Matthew McCree, Jocelyn McCree and Spencer McCree, as well as his siblings, Susanne Jones, Joseph and James Edmonds.

The family will hold private memorial gatherings.
Read More