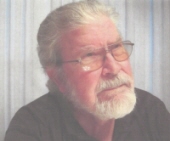 Obituary for John Charles Posey
John Charles Posey

POSEY, John Charles, 81, of Sun City Center, passed away on Tuesday, July 14, 2015. A native of Cameron, TX, he lived most of his life in Houston, TX. John graduated from Spring Branch High School in 1952 and he served in the United States Air Force from 1953-1957. He married the love of his life, Wanda, on December 21, 1955. He worked, for 38 years, for UTEX Industries; starting as a draftsman and retiring as VP of Information Systems in 1995. John moved to Riverview, FL in 1999 and to Sun City Center in 2014. John loved God and showed that love through service. He was always an active member in any church to which he belonged. Most recently, he had been an active member of the St. John the Divine Episcopal Church in Sun City Center. He played in the church's Redemption Band. He was also St. John the Divine's representative to the South Hillsborough County Ministerial Association (SHMA). He participated in the KAIROS prison ministry for many years. In recent years, he served God by sharing his faith with others in different ways, including writing poetry. To read some of John's poetry, go to www.poetrysoup.com and search for John Posey.
He is survived by his wife, Wanda; daughter and son-in-law, Joan and Mike Brannick; sister, Dorothy Clarke; various nieces and nephews and numerous, long-time family friends in Texas.

Funeral Information

A Celebration of his life will be held 12:00 P.M. Wednesday, July 22, 2015, at St. John the Divine Episcopal Church, 1015 Del Webb Blvd E, Sun City Center, FL 33573.
Read More