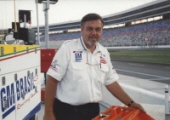 Obituary for Jerome Smith
Jerome Smith

SMITH, Jerome, 74, of Riverview, passed away on Tuesday, May 5, 2015. A native of South Bend, IN, he had resided here since 1971. He was a truck driver and a US Navy veteran. He is survived by his wife, Mary Lynn Smith; sons, Scott and Mark Smith; brother, John Steve Smith; sister, JoAnne Dearman; 4 grandchildren and 3 great-grandchildren.

Funeral Information

Graveside services will be held 10:30 A.M. Monday, May 11, 2015, at Sarasota National Cemetery. The family will receive friends Sunday afternoon from 1:00 until 3:00 P.M. at Southern Funeral Care, 10510 Riverview Driver, Riverview.