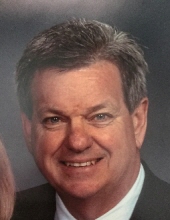 Obituary for Jeffrey Charles Miltner
Milltner, Jeffrey Charles "Capt. P'D" "Coach" age 70, of Brandon, FL passed away peacefully at Moffitt Cancer Center on Sunday, September 9, 2018, after a courageous battle with leukemia. Jeff was born August 24, 1948, in Traverse City, Michigan, the son of Gerard and Phyllis Miltner. He spent his childhood living on a working farm in Ashland, OH, until his family moved to Tampa, FL, in 1960. Jeff attended Brandon High and graduated in 1966. He was both a high school and collegiate athlete who excelled in all sports. His classmates voted him into the "BHS Who's Who Hall of Fame" and teachers recognized him as a Senior Notable, receiving The Outstanding Senior Music Award. Hillsborough County chose him to be the Academic All-County Basketball Team and Scholar Athlete of 1966. The University of Tampa presented him with a full scholarship where he graduated with a Bachelor's Degree in Physical Education in 1971. Jeff joined the Florida National Guard, Headquarters 53rd Infantry Brigade in 1968 and began his teaching and coaching career in 1971 at Pinecrest High School. He transferred to the newly formed Plant City High School in 1972 and then to Brandon Senior High School in 1982 where he continued to teach and coach. In 1982, he also obtained a Master's Degree of Administration from Nova University. In 1986, he became Assistant Principal of Student Affairs at Marshall Junior High School and returned to Brandon High School in 1995 continuing to serve as an Assistant Principal. The School District of Hillsborough County promoted him into the Employee Benefits as the Sr. Employment Benefits Analyst in July, 2002. He retired after serving his community for 35 years in September, 2006. Jeff's community outreach accomplishments include serving as volunteer Santa Claus for New Life Dwelling Place and Everyday Blessings at their Annual Children's Christmas party for 25 years. He was a charter member of the Brandon '86 Rotary International Club serving as Past President from 1993-1994, was a Paul Harris Fellow, received his Perfect Attendance Pin for 31 years and served on the Board of Past Presidents. Jeff was a member of Sacred Heart Catholic Church where he and his wife Carol served as Team Leaders in the RCIA program. He was also involved in the BHS Alumni Association representing students and served over 15 years on the Board of Directors helping benefit the school and its graduates. It was his hope that the BHS Alumni Association would help to form a lasting influence on people's lives. Jeff met his high school sweetheart, Carol Ann Friederich Miltner, at BHS in 1965, and they married on January 9, 1971, at Sacred Heart Church, Tampa, FL, living an amazing life together for over 47 years. They were blessed with two wonderful daughters, Cara Leigh Miltner von Ancken and Lauren Ashley Miltner Metcalf, also BHS graduates. Jeff was an avid fisherman and loved his time on the waters of Tampa Bay. He was especially proud of teaching his three grandsons how to fish and appreciate the waters as much as he did. He loved to tell wonderful stories and jokes to all five of his grandchildren; and, in return, they loved to tease him back with their cute stories and funny jokes. His zest for life was infectious. His smile, sweetness, laughter, and wit will be dearly missed by all who knew and loved him. He truly was an amazing man who gave his all to everyone and gave his all to everything in life. His kindness made a difference. He was preceded in death by his parents, Gerard and Phyllis Miltner; his father and mother-in-law, Lambert and Katherine Friederich; and his brother, Gerard Miltner, Jr.. He leaves his loving wife, Carol Ann; his two daughters, Cara (Johan) von Ancken and Lauren (Brad) Metcalf; five grandchildren, Maximus, Jake, Landon, Mia and Emma; siblings - Jim (Linda), Joel (Cindy), Jack, Mary (Richard) Hancock, Mildred (Terry) Pearce, Jay, Shirley (Knight) Tuttle; sister-in-law, Judy Miltner; numerous cousins, nephews, nieces and their families; and friends. A Funeral Mass will take place at 10 am on Saturday, September 15, 2018, at Sacred Heart Catholic Church, 509 N. Florida Avenue, Tampa, followed immediately by graveside at Hillsboro Memorial Gardens and a celebration of life reception at Rivard-Simmons Rotary Event Center, 3007 S. Kings Avenue, Brandon. In lieu of flowers, donations may be made in Jeff's memory to Moffitt Cancer Center Foundation; 12902 Magnolia Drive MBC-FOUND; Tampa, FL 33612..
Read More
Previous Events
Funeral Mass
Sacred Heart Catholic Church
509 N. Florida Avenue
Tampa, FL 33602
Funeral Mass will take place Saturday, September 15, 10 am, at Sacred Heart Catholic Church, 509 N. Florida Avenue, Tampa,
Cemetery Details
Location
Hillsboro Memorial Gardens
2323 West Brandon Blvd.
Brandon, FL 33511
Memorial Contribution
H. Lee Moffitt Cancer Center Foundation
P.O. Box 23827
Tampa, FL 33623-3827
In lieu of flowers, donations made be made in Jeff's memory to Moffit Cancer Center Foundation, 12902 Magnolia Drive MBC-FOUND Tampa, FL 33612.