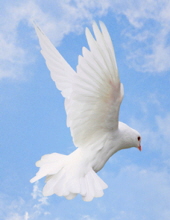 Obituary for Jane Maude Sauer
Jane Maude Sauer, 74, graduated to be with the Lord and His angels on July 8, 2021. She is survived by her husband William ("Bill"), her daughter Pamela, her son David, and her three granddaughters Jillian, Jocelyn, and Julia. She was born in Paterson, New Jersey, moved to Long Island, New York to marry, started a family, and a few years later relocated to Florida in the early 1970's. Jane is mainly of Irish decent, with some Scottish and English in her bloodline, which is why Bill often referred to her as his "Wild Irish Rose."

Jane was an LPN by vocation, graduating from Erwin Votech College as top of her class and was a member of the American Nurses Association. She was employed everywhere from hospitals to doctor's offices to assisted living facilities.

She also had a love for music, playing both the guitar and tambourine. As a younger Christian couple, she and Bill learned about their Jewish roots through their faith in Jesus starting with teachings at the local First Baptist Church of Riverview, which inspired intense study and research, visiting synagogues and often teaching others while hosting Passovers with traditional singing, dancing, and more.

Jane lived life to the fullest and was strongly dedicated to her family. She was also involved with the Faith Riders Motorcycle ministry at Bell Shoals Baptist Church and was very avid in her reading/studying of the Bible, working on what she called "The Book" for many years that explained Jewish roots to Christian believers.

A memorial service will be held in the chapel at Bell Shoals Baptist Church in Brandon, Florida on Tuesday, July 27, at 7 p.m. in the chapel with refreshments to follow. In lieu of flowers, donations can be made to choose-life.org (president is Russ Amerling, former member of First Baptist of Riverview also).
Read More
Previous Events
Memorial Service
Bell Shoals Baptist Church
2102 Bell Shoials Road
Brandon, FL 33511