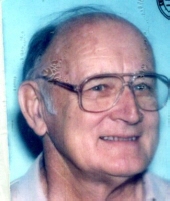 Obituary for James L. McCammon
James L. McCammon

McCammon, James L., 90, of Brandon, passed away on Friday, April 20, 2012. He is survived by his loving wife of 66 years, June; son, Rob (Sue) McCammon; and grandson, RJ McCammon. He was an electrician by trade and a self-taught craftsman. When any of the kids on the block needed something fixed or built you guessed it they came to Jim's garage. He had a great passion for woodwork, as it shows in his model car collection, and the entrance signs in front of his neighborhood. He will be missed by his family, and to all he befriended on his walks around the block every evening.

Funeral Information

No services are scheduled.