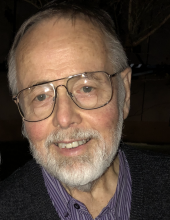 Obituary for James "JT" A. Taylor
The children of James A. Taylor, known as JT to friends, are sad to announce the death of their father who passed away on July 1, 2021, at the age of 81. He was preceded in death by his wife, Beverly S. Taylor, becoming a widower in 2005 after 43 years of marriage to the love of his life. He is survived by his son, Troy Taylor; his daughter, Kimberly Burns; his son-in-law, Perry Burns and by his granddaughter, Taylor Burns, the twinkle in his eye. JT was an active member of the greater Tampa Bay Area for over sixty years.
JT was born March 21, 1940, in Fort Bragg, NC to parents James H. and Mary Taylor, and had a younger brother, Donald, all of whom predeceased JT. His father was an airplane mechanic in the Air Force and the family moved quite a bit until his Dad retired from active duty. While growing up, JT had to work on the family farm, doing hard manual labor. Later, when JT was a teenager, the family moved to Orlando, FL where his Dad used the money made while farming to buy property and build houses. It was during those years that JT started a paper route that allowed him to save the money which was eventually used as a down payment on his and Beverly's first house in Valrico, where they started their family, and many years later sold to their daughter who still lives there today.
Several months before JT and Beverly married, he enlisted in the Army Reserves and served our Country for six years, obtaining the rank of E6 - Staff Sergeant. During that time, he also attended the University of South Florida and graduated with a Bachelor of Arts degree in 1967. He subsequently took, and passed, the CPA exam. For the next several years, he worked as an accountant for companies such as Moffatt Bearings Company, Franklin Engineering, and GTE.
In 1968, JT and Beverly started Trennex Enterprises, a custom printing and promotional products business, which still operates under the same name today. Beverly quit her job as a nurse to work the business full time, while JT continued to work full time for others, and part time on their own business. In that same year, they welcomed their first child, Kimberly. Two years later, they welcomed Troy. Both children grew up working in the business, and eventually Kimberly ended up running the business to free up her Dad so he could take care of his beloved wife during a long-term illness which led to her death. His son, Troy, owns a craft beer and pizzeria, Hampton Station. JT was very proud of his son and daughter.
JT was very active in the community throughout the years. He coached girls softball at Bloomingdale Little League when his children were in middle and junior high school. He served on the Board of Directors for the Greater Brandon Chamber of Commerce, held the position of Treasurer, and won the Small Business Leader of the Year award in 1989. He was on the Board of Directors for the Brandon Leadership Alumni 1993-1994. He held the position of Treasurer for the Kiwanis Club of Greater Brandon and was the Director in 1989-1990. He was the Treasurer of the St. Andrew's Society, an organization that seeks to celebrate and promote Scottish heritage. He was a member of the Fraternal Order of Free and Accepted Masons, The Egypt Shriners, the Royal Order of the Jesters Court 89, and the Kachina Klub. He was also a member of The Rough Riders and served as an Officer for The Krewe of Fort Brooke in 1999.
While all these were fine associations, JT's best accomplishments were realized through the love and devotion from his family. First, his beloved wife who helped him build everything he had, then his very strong, supportive, and caring children who were by his side right up to the end. His family will remember him as a great man, Dad, and Granddad, as well as a kind, giving, caring, thoughtful, loving, fun, and intelligent person.
There is an open invitation for friends to attend a celebration of JT's life at The Egypt Shriner's Temple located at 5017 E. Washington Street, Tampa, FL 33619 on Monday, July 12, 2021, at 5:33 p.m. If you cannot attend, but wish to do something in remembrance of JT, we suggest a couple of his favorites...eating a plate of fried green tomatoes or tossing back a shot of Gentleman Jack.
Read More
Previous Events
Celebration Of Life Gathering
Egypt Temple Shrine
5017 East Washington Street
Tampa, FL 33619