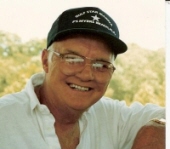 Obituary for James Edward Anderson
James Edward "Jim" Anderson

ANDERSON, James Edward "Jim", 79, of Riverview, Fl, formerly of Jacksonville, Fl, passed away on Friday, December 19, 2008. A member of Morocco Shrine Temple, Jacksonville, Fl and the Moose Lodge, Tulsa, OK, he was preceded in death by his daughter, Rebecca Ann and is survived by his wife, Mary E. "Betsy" Anderson and son, Thomas Anderson, both of Riverview.

Funeral Information

Funeral services will be conducted 11:30 A.M. Saturday, December 27, 2008, at Southern Funeral Care, 10510 Riverview Dr., Riverview, with the family receiving friends from 11:00 A.M. until service time.