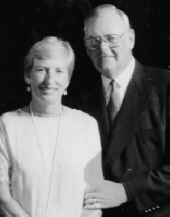 Obituary for Harold Arthur Grant
Harold A. Grant

GRANT, Harold Arthur, 81, of Riverview, FL, passed away at home on Wednesday, January 15, 2014, with his wife and children at his side. Born in Jamaica Queens, NY on September 13, 1932, the oldest child of Muriel and Eugene Grant. After WWII, his parents settled in Argo, IL where his sister Bobbie Jean Grant was born and where he earned a basketball scholarship to Northwestern University. For a hard-scrabble young man from the South side of Chicago, college was a game changer. At NU, not only did he receive a top notch education that propelled him to life-long success in sales and marketing at General Foods, Liggett Myers Tobacco, and Impel Marketing but it's where Hal met his true love and life partner, Katherine Argersinger Grant. Kathy and Hal were married on April 14, 1956 beginning a life together admired by all. Their 57 year legacy of hard work, genuine kindness, respect for all, and a complete devotion to family will be carried on by their children, grandchildren, and great-grandchildren. Hal is survived by his wife Kathy; 3 children, Kathy (Dick) Corbiere, Sharon, SC; Allison (Tom) Townsend, Riverview, FL and Chip (Vanessa) Grant, Cary, NC; 9 grandchildren, Tommy Cadden and Cameron Townsend, both of Charlotte, NC; Katie (Joe) Muserilli, New London, CT; Miller Townsend, Tampa, FL; Callum Townsend, Balm, FL; Grant Townsend, Riverview, FL; Bayley Grant and Alex Grant, both of Cary, NC; 1 great-grandson, Charles Muserilli. He is also survived by brother-in-law, Ed (Linda) Argersinger, Valrico, FL; sister-in-law, Pam (Zeke) Ziegel, Petoskey, MI; brother-in-law, Bill (Chris) Argersinger and brother-in-law, Chuck (Laura) Argersinger, both of Ann Arbor, MI; nephew Kurt (Mercedes) Altpeter, Crown Point, IN; niece, Ranae (Rick) Damaschke, Wilmington, IL; nephew, Buzz (Sarah) Argersinger, Ann Arbor, MI; nephew, Scott Argersinger, Deerfield Beach, FL; niece, Allison (Stephen) Taylor, Perrysburg, OH; nephew, Ricky (Brenna) Ziegel, Cornelius, NC; nephew, Billy (Alana) Argersinger, Durham, NC; niece, Anne (Ryan) Hayes, Brighton, MI; nephew, Sam Argersinger, Chicago, IL; nephew, Brian Argersinger, Columbus, OH; niece, Susan (Jason) Stachnik, Forest View, IL and Carol Moody, Detroit, MI. Hal was preceded in death by his parents, sister and infant daughter, Susan Marie. The family will be forever grateful to Ann Walker for her love and care of her "little man" the last 18 months of his life and the services and support of LifePath Hospice, Tampa, FL.

Funeral Information

According to Hal's wishes, celebrations of his life will be held in Sarasota, Florida on Sunday, February 16, 2014, and in Cary, North Carolina on Sunday, April 13, 2014. Please check halgrant.blogspot.com for details.