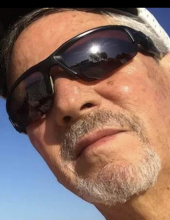 Obituary for Guy Duane Zimmerman
Guy Duane Zimmerman, 69, passed away peacefully on December 30th, 2022. He was born
August 10th 1953, in Denver, CO, where he resided until 2020 when he retired and moved to Fort
Myers, FL.
Guy grew up in Denver where he was one of eight children and began to learn the family
construction business. This would be the foundation for his career in the construction industry
and gave him the wealth of knowledge to be successful. Guy attended the University of
Colorado, where he was the first in the family to earn a bachelor's degree. Guy played multiple
sports growing up but really enjoyed playing fast pitch softball with his brothers and friends.
Guy moved to Parker, CO, where he raised his kids, Leah and Aaron. He was remarried in 2005
to Mary, and they stayed in Parker until they both retired in 2020 and moved to Fort Myers,
Florida. Fort Myers brought him so much joy as they had a time share they traveled to every
year and knew that's where they wanted to relax in the Florida sun. They enjoyed their time at
the beach and going to the casinos with friends. One of Guy's favorite times was family events
at his dad's house where he got to spend time and catch up with his family. He enjoyed
watching the CU Buffs football team and Denver Broncos.
Guy is preceded in death by his mother, Guyola Zimmerman; brothers, Danny Zimmerman and
Doug Zimmerman; brother-in-law, Patrick Jennings; and nephew, Josh Zimmerman. He is
survived by his wife, Mary Zimmerman; daughter, Leah Stout (Dave); son, Aaron Zimmerman
(Stephanie); stepchildren, Gina Myers (Nathan) and Nick Myers (Mackenzie); father, Orville
Zimmerman; brothers, Pat Zimmerman (Betty), Orvie Zimmerman (Johnalin), and Phil Zimmerman
(Becki); sisters, Trish Jennings and Jill Stelk (Brad); sister-in-law, Kathi Zimmerman; brother-in-
laws, Steve Guarnero (Kristine), Gary Guarnero (Trudi), Greg Guarnero; and sister-in-law, Phyllis
Mack (Bill); 7 grandchildren; and many nieces and nephews.
Guy will always be remembered for his big heart and love for his family, friends, and life; and
was an example of strength and perseverance as he fought until the end.
A Celebration of Life Service will be held at VFW Post 501, 4747 W. Colfax Avenue, Denver, CO, 80204, on March 11th, 2023, from 11am-3pm. Lunch will be provided.
In lieu of flowers, contributions can be made to the following:
-American Liver Foundation
-St Jude Children's Research Hospital
-Lee Health Foundation – Radiology Department
Read More