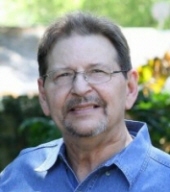 Obituary for Glenn Ernest White
Glenn Ernest White

WHITE, Glenn Ernest, 65, a long-time Seffner resident, passed away on Thursday, January 10, 2013. A native of Fresno, CA, he had resided here for 32 years coming from Maryland and was a member of BASS. He was a beloved and devoted Husband, Father, Grandfather, Uncle, and Friend. Glenn honorably served in the US Army during the Vietnam War era. He had a great love for dogs and successfully ran his own dog training business for 40 years. He is survived by his wife of 45 years, MariJo White; his sons, Anthony and Damian White; his daughter, Gina Pate and his grandchildren, Christian Pate, Savanna Pittman, Kayleigh White, Gabriella Pate, and Madalyn White.

Funeral Information

A Memorial Mass will be held 10:00 A.M. Friday, January 18, 2013, at St. Francis of Assisi Catholic Church, Seffner.