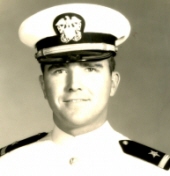 Obituary for George Thomas Eatman
George Thomas Eatman

EATMAN, George Thomas, died peacefully on Saturday, September 12, 2015, at Bradenton Hospice House. A 5th generation Floridian, Tom was born May 8, 1939 to Claude and Frances Eatman in Arcadia, FL. He was preceded in death by his parents. He is survived by his brother, Richard (Ann) Eatman and nephews, Richard, Jr. (Amy), Michael and niece, Rebecca (Jim) Cherry and their families. Tom graduated from Lakeland Senior High School in 1957 and was a graduate of Georgia Institute of Technology with a Bachelor of Architecture degree in 1964. Tom actively served his country in the US Navy during the Vietnam War, retiring in 1991 as a Captain in the Reserves. Although from Florida, it was Atlanta that held his heart. There he established friendships that he cherished throughout his life while his architectural career flourished. He worked on numerous private and public projects throughout the world and during that time was honored with a multitude of prestigious awards for both his professional and community accomplishments. His retirement years were spent in Bradenton, FL. During this time he continued to apply his architectural talents in the Bradenton Beach/Anna Marie area. Tom will be remembered for his love of family, intellectual curiosity, flair for travel, and overall passion for living Life to the fullest.

Funeral Information

Graveside services will be held 11:00 A.M. Thursday, September 17, 2015, at Oak Hill Burial Park, 4620 US Hwy. 98, South, Lakeland, FL.