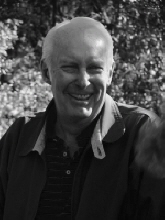 Obituary for George H. Odiorne
George H. Odiorne Jr.

ODIORNE, George H. Jr. 79, of Brandon, passed away on Monday, February 13, 2017. He was preceded in death by his wife, Patricia who was the love of his life. Survivors include his sons, Tommy (Kelly), Steve (Robin), Bobby (Carrie) and Ryan (Tina) Odiorne; daughter, Trish Odiorne; sister, Mary Lane Foley; 11 grandchildren and 1 great-grandchild. George proudly served in the US Army, he graduated from Florida Southern College and while there he was a member of the SAE Fraternity. He started Odiorne Insurance back in 1974 which the family runs to this day.

Funeral Information

There will be a celebration of life service on Saturday February 18, 2017 at 2 p.m. at New Hope United Methodist Church, Brandon with the family receiving friends from 11:30-2:00 p.m.