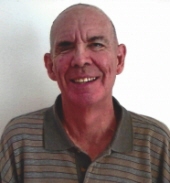 Obituary for Gary Allen Godmar
Gary Allen Godmar

GODMAR, Gary Allen, 56 of Sun City Center, FL, passed away on Thursday, July 2, 2015. A native of Flint, MI, Gary was a 1977 graduate of Kearsley High School and attended the University of Michigan-Flint. He was a retiree of General Motors S.P.O. plant in Pontiac Michigan. Gary was an active member of Emmanuel Baptist Church, Flint, MI and FishHawk Fellowship Church, Lithia, FL. Gary participated as a swimmer in the National Kidney Foundation Transplant Olympics in both New York City in 1980 and Greece in 1982. He enjoyed fishing, boating, and was an auto enthusiast. He also enjoyed table games, family gatherings, and volunteering his services to his church. With his family, Gary was an active member of both the Cub Scouts and Boy Scouts with the highlight of his scouting achievements being a backpacking expedition at the Boy Scouts of America prestigious Philmont Scout Ranch near the town of Cimarron, NM. Throughout both his personal and professional life, Gary was a perpetual optimistic man; always placing the needs of others even over his own ailments. Gary is survived by his wife of 19 years, Drusie; siblings, Donald D. (Cheryl) and Kevin (Teresa) Godmar, Vicki (Kevin) McCarty, Kim (Ron) Selby; nieces and nephews, Jason (Aubri) Godmar, Kelly Godmar, Nicole (Jordan) Streu, Megan, Amanda, Donald McCarty, Sarah (Wyatt) Paro, and Jamie Selby; step-children, Crystal Constant, Christine Krajniak, Teresa Babcock, and Todd (Jennifer) Miller, 13 step-grandchildren and several step-great-grandchildren. Gary was preceded in death by his parents, Don and Joann (Lucas) Godmar and brother, Ricky. Special thanks to the wonderful doctors, nurses, and staff who provided Gary with such outstanding care throughout the years, most recently the entire staff at Tampa General Hospital.

Funeral Information

Memorial Services will be held Saturday, July 18, 2015, at 11:00 A.M. at FishHawk Fellowship Church, 15326 FishHawk Blvd., Lithia, FL 33547 and Saturday, August 1, 2015, at 11:00 A.M. at Emmanuel Baptist Church, 6434 Richfield Rd, Flint, MI 48506.
Read More