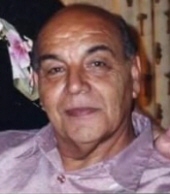 Obituary for Emilio Garcia Jr.
Emilio Garcia, Jr.

GARCIA, Jr., Emilio, 74, passed away Saturday, August 8, 2015, in Tampa, FL due to cardiac arrest. Born August 29, 1940, in Tampa, Emilio spent much of his childhood in Ybor City and Key West. When he was 17 years old, Emilio enlisted in the military, spending eight years total between the U.S. Army and the U.S. Coast Guard. During his service, he was stationed in the Philippines and Hawaii, among other various locations in the Pacific. After leaving the military, he returned to Ybor City. After meeting and marrying his wife, Emilio entered the locksmith industry, at one time owning his own business, Garica's Lock Safe. Upon closing his business, Emilio spent a period of time in his trade employed by the University of South Florida. In 1993, he joined the Hillsborough County Sheriff's Department as a head locksmith, in which he was a master of his trade specializing in penitentiary locks. He retired in 2004. He is survived by his wife of 46 years, Mary E. (Wright) Garcia; his son, Shawn; and his grandson, Joseph.

Funeral Information

Funeral services will be held 10:30 A.M. Friday, August 14, 2015, at Landmark Baptist Church, 6021 Williams Road, Seffner, FL 33584, with the family receiving friends one hour prior to services. A reception will follow at the church. Interment will follow at 2:30 P.M. at Florida National Cemetery, Bushnell, FL.