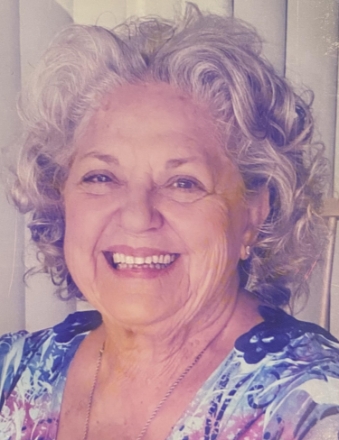 Obituary for Elvy Faye Valdes
Elvy Faye Valdes, age 84, of Tampa, Florida, passed away on May 23, 2023,
in Tampa, FL. She was born in Bristol, Virginia on April 24, 1939, to
Mildred Myrtice Cooper and John Nelson Cooper.
She is survived by two daughters, Marina Elizabeth Coelho and her
husband Vitor Coelho of Tampa, Florida and Kathryn Valdes Tousignant
and her husband Thomas Robert Tousignant of Charlotte, NC; six
grandchildren, Nina Faye Hinders of Tampa, FL, Sarah Faye Tousignant
of San Diego, CA, Alayna Marie Tousignant of Flagstaff, AZ, Stephen
Thomas Tousignant of Charlotte, NC, Andrew Thomas Tousignant of
Madison, WI, and Lanna Marie Coelho of Tampa, FL; and two great-
grandchildren, Ava Elizabeth Hall of Tampa, FL and Hendrix Harley
Gaines of San Diego, CA.
She was preceded in death by her one and only son, Marcelino Weeks
Valdes.
Faye was a dental hygienist for over 40 years in Tampa, FL and
Charlotte, NC. She enjoyed spending quality time with her
grandchildren and great-grandchildren. They were her pride and joy
and she lived to see them grow and mature which was her ultimate
goal. She also enjoyed her alone time reading and spending time with
Jesus! She had more energy than most grandmas I know.
Faye came to know Jesus as her Lord and Savior on July 23, 1996. I
loved hearing her story and seeing the goodness of God throughout the
years. She always said, her life was forever changed that day, and the
evidence was real.
She will be greatly missed by her family and friends, but they all rejoice
knowing she's in the arms of Jesus. Revelation 21:4 He will wipe every
tear from their eyes, and there will be no more death or sorrow or
crying or pain. All these things are gone forever.
Read More