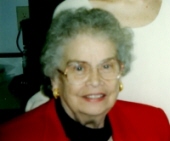 Obituary for Elizabeth W. Czaban
Elizabeth W. Czaban

CZABAN, Elizabeth Webb "Betty Jane", passed away the evening of Tuesday, June 23, 2015, just hours short of her 94th birthday. Betty Jane was born in Schenectady, New York on June 24, 1921. She married Stan Czaban on her 29th birthday in 1950 and spent the majority of her professional career caring for others as a registered nurse at Ellis Hospital in Schenectady. She was preceded in death by her husband Stan; sister, Marion Webb Scanlan and husband, Eddie; brother-in-law, Al Czaban and wife, Marion; as well as loving parents, Ernest and Julia McFarland Webb. Aunt Betty Jane leaves behind a large contingent of loving family members who include her nephews, Dr. Chip Scanlan and Rob (Katie) Scanlan; nieces, Kayzie (Jim) Weaver and Elizabeth (Keith) Northrup. She was also loved by her grandnieces and grandnephews, Madison and Macy Scanlan, Sarah Kate and Megan Scanlan, and Luke and Kylie Weaver. Our family remains thankful for the love and support to all who shared Aunt Betty Jane's passing as a celebration of a kind, gentle, and good-natured soul. We are especially grateful to the caregivers at Superior Residences of Brandon and the Purple Team Members of LifePath Hospice who brought kindness and comfort to our beloved Aunt Betty Jane in her final days.

Funeral Information

A Funeral Mass will be celebrated 11:00 A.M. Saturday, July 11, 2015, in the chapel at Nativity Catholic Church, Brandon, FL.