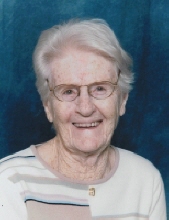 Obituary for Elizabeth Jane Perdue
Elizabeth Perdue

PERDUE, Elizabeth (Betty), 91, of Brandon, passed away on Tuesday, August 30, 2011. She was an active member of Southside Baptist Church, Brandon for 36 years, Chairwoman of Senior Fellowship Group and received the 2005 Senior of the Year Award. She was preceded in death by her husband, Charles Perdue; son, James Gorslene; Grandson, Steven Schultz; brothers, Douglas and Ralph Stephen and sister, Evelyn Rusnik and is survived by her daughter, Laura (Edward) Schultz, Dublin, OH; grandson, Robert William Schultz and great-grandson, Robert W. Schultz, II.

Funeral Information

Memorial services will be held 3:00 P.M. Saturday, September 3, 2011, at Southside Baptist Church.