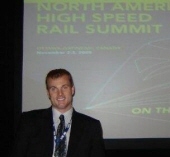 Obituary for Dr. Justin Lee Scheidt
Dr. Justin Lee Scheidt

SCHEIDT, PhD, Dr. Justin Lee aka Justyn Martin (nom de plume), 39, of Temple Terrace, passed away on Thursday, March 2, 2017. A college professor, author, hydrogeologist, certified cave explorer (hydrogeology), geographer (author of college text books), designing of the high speed rail system for the United States (w/Stanford University and Meneta International) and Lecturer (worldwide) on high speed rail. A 1995 graduate of King High School with highest honors and multiple scholarships, he was a Quarterback and Kicker for the Football Team and Captain of the Golf Team. Went to the University of Florida with highest honors and played on the Volleyball team. Got his Masters Degree at the University of South Carolina, with highest honors, on a full academic scholarship and played volleyball. His PhD is from Michigan State and Florida State. He is a member of Gatneau Fish and Game Club, Quebec, Canada and Temple Terrace Golf and Country Club. He loved to play Volleyball, Golf, Fishing, Water Skiing and Football. One of the Founding Members of the Inch Worm Clan, which meant the world to him! All of whom stayed in touch, no matter where in the world they were located. He is survived by his mother, Karen Justyna Scheidt, Temple Terrace, FL; father, Philip A. Scheidt, Dade City, FL; sister, Rebecca Scheidt-OBrien and brother-in-law, Daniel J. OBrien, Sylva, NC; uncle, Dave Justyn; cousins, Terry and Cristi Justyn; aunt, Nancy Pickins; cousins, Kurt and Mark Westman and his kid, Shadow. Predeceased by grandparents, Mimsy and Marty Justyna (his beloved papa), of St. Petersburg amd Hewrnando, FL and Irma and A.R. Scheidt, of Indiana and Redington Beach, FL and Apollo Scheidt, his kid. He accomplished more in his 39 years on earth, than most do in ten lifetimes! And, he did it all on his own! He was greatly loved and respected. He will be missed more than words can express! He is now with his beloved Papa, Nana and Apollo. Fly High My Son. I will carry you with me in my heart and mind forever! I Love You!

Funeral Information

Funeral services will be held 11:00 A.M. Friday, March 17, 2017, at Fellowship Baptist Church, 13515 US 301, Thonotosassa, FL 33592, with the family receiving friends one hour prior to services. A reception will follow at the church. Interment will be at 2:00 P.M. at Myrtle Hill Memorial Park, Tampa, FL.