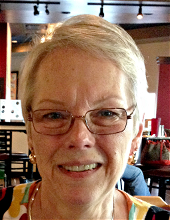 Obituary for Diane L. Crivello
Diane L. Crivello, age 74, passed away peacefully on May 11, 2023, surrounded by her loving family in Apollo Beach, Florida.
Diane was born June 5, 1948, in East Orange, NJ, and was predeceased by her parents Allan and Ingeborg Gistedt. She grew up in Westwood, NJ, where she attended Westwood High School (1966) and was a graduate of Katherine Gibbs Secretarial School in New York City.
Diane is survived by her loving husband of 53 years Salvatore Crivello, daughters Teresa Privitera (Anthony) of Rochester, NY, and Christina Crivello of Riverview, FL. She was also a devoted grandmother to Kayla Privitera, Danielle Privitera, Sophia Tickles, and Anthony Tickles.
She was the proud sister and sister-in-law to Kenneth Gistedt (Lynn), Wendy Rotolo (Richard), Marylin Crivello and Anthony Crivello (Susan), along with many nieces, nephews, and cousins whom she loved dearly.
She will be deeply missed by all who knew her.
A funeral mass will be held on Friday, June 23, 2023, at 10 o'clock in the morning at St. Anne Catholic Church in Ruskin, FL, where friends and family are invited to pay their respects.
In lieu of flowers, donations may be made to the Michael J. Fox Foundation for Parkinson's Research.
Read More
Upcoming Events
Funeral Mass
St. Anne's Catholic Church
106 11th Avenue NE
Ruskin, FL 33570