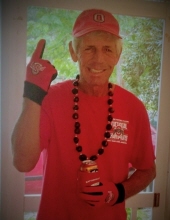 Obituary for Dean Eric Duncan
Dean Eric Duncan, of Nokomis Florida peacefully passed away on March 22, surrounded by loved one.

Dean was born on March 12, 1963, to Richard and Lela Duncan of Bowling Green, Ohio. A graduate of Elmwood High School, 1982, Bloomdale, Ohio and he then moved to Florida in 1992.

Dean leaves behind his loving family members, brothers, Jeffry Duncan, Tampa FL. Bryan (Robin) Duncan, Bowling Green Ohio, sister and dedicated loving caregiver Sheri Duncan, Tampa, FL. Nephew Jeffry Duncan Jr., Van Wert, Ohio. Niece Tiffany Rathburn, Bowling Green, Ohio and Renee Leemaster, Jerry City, Ohio. Stepdaughter Kelli Madjar of Tampa, FL. Two very special women and caregivers, Kathy Duncan, Tampa, FL and Cyndi Morris, Nokomis, FL. and many great nieces and great nephew, and many friends.

Dean was employed with Hanson Pipe formerly known as Joelson's Pipe for 16 years, then went on to start his own construction handyman business. Dean never met a stranger. Once you met Dean, he was an instant friend. He thought of others before himself. He never sat still. He enjoyed helping others and working, his clients became his family. When Dean was not working, he enjoyed Ohio State Football, NASCAR (Kevin Harvick, fan), and when he did take a moment to take a time out, he would go and sit quietly at the Jetty's in Nokomis overlooking the serene waters of the intercoastal and Gulf of Mexico. Deans love for music included, AC/DC, Rush, Pink Floyd, Ozzy, just overall classic vinyl. As he had a large collection of vinyl records. Never could you ask Dean to turn it down, "otherwise" you would get "the look" and he would turn it up. Dean had a love for all animals and the way he could communicate with them was just astonishing to watch, he was called our Dr. Doolittle.

Dean was a humorous man of few words and when he did say something it was to make you laugh, his famous words were – "Safety First", "Tough to be me", "O-H", "Turn it up", and "Gotta Go".

Dean is proceeded in death by his parents, his older brother Michael, nephews Christopher Duncan and Derrick Duncan.

A Celebration of Life will be scheduled at a later date at the Jetty's in Nokomis and later date in Bowling Green, Ohio where Dean will be placed to rest with his parents.

In lieu of flowers please donate to your local pet rescue center in honor of Dean. A special Thank you to Lifepath Hospice of Sun City Florida.
Read More
Events