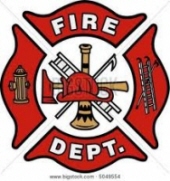 Obituary for David O. Cooley
David O. Cooley

COOLEY, David O., 58, of Brandon, passed away on Wednesday, May 30, 2012. A native of Springville, NY, he had resided here since 1994 coming from N.Y. He was a member of Broad Street United Methodist Church, Norwich, NY, former Captain of the Emergency Squad at the City of Norwich, NY Fire Department, member of Maydole's Hose Fire Company, former Assistant Chief of the Pulaski, NY Fire Department, Amateur Ham Radio Operator N2LZ, retired from GTE, was an avid Harley Davidson rider but most important in his life was his family. Son of the late, Richard and Mildred Cooley, he is survived by his wife, Jackie; sons, Michael and Matthew Cooley; daughter, Carissa Cooley, all of Brandon and uncle and aunt, Ray and Marylie Cooley.

Funeral Information

Memorial services will be held 2:00 P.M. Saturday, June 9, 2012, at Southern Funeral Care, 10510 Riverview Drive, Riverview, with the family receiving friends one hour prior to services.