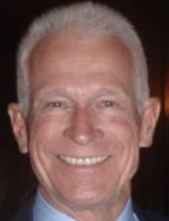 Obituary for Danny Carl Petrick
Dan Petrick, 77, died on June 30, 2022 at his home in Apollo Beach, Florida, after a
seven-and-a-half year battle with metastatic cancer. 
 
He is survived by his children Sara and Marisa, his son from his first marriage, Michael,
and his grandchildren Veronica, Bobby and Hannah.
 
Dan was born on July 3rd 1944 in Culver City, California, to Carl and Elizabeth Petrick
as the second-oldest among two sisters (Carla Herborn and Cathy Bacilek) and a
brother (Cal Petrick). He is also survived by nephew Don Herborn, niece Kelly Aziz,
nephew Christopher Bacilek and many other beloved family. Dan graduated from
California State University in 1967 with a Business Administration degree in Industrial
Relations, and went on to have a successful career in administration and management
where he had long standing roles at notable companies such as McDonnell Douglas
Finance Corporation and All Children's Hospital, the latter of which he worked for over
31 years. 
 
Dan was a devoted father, an avid pull-up enthusiast, a talented runner who completed
innumerable marathons, and a dedicated Track & Field and Cross Country coach who
inspired many young athletes with his positive outlook and infectious smile. He enjoyed
travelling to many unique and interesting places like India, Thailand, and the United
Arab Emirates, finding the latest and greatest electronic deals and spending time
cruising around in his red Corvette, the "Red Baron".  He could almost always be found
at the gym, where the only people he ever hurt were those who joined his workout
regimen which included hundreds of pull-ups a day (training bonus!). 
 
Known for his sharp wit, unyielding positivity, and considerate generosity, Dan had a
keen ability to reach people in a profound and positive way. Dan will be deeply missed
by his friends, family, and those who knew him.
Read More