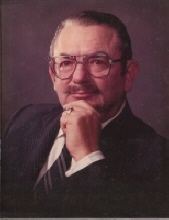 Obituary for Clayton Magness Tittsworth
Clayton M. Tittsworth

TITTSWORTH, Clayton M., 91, of Brandon, FL, passed away on Monday, October 22, 2012. Clayton was born in Tampa, FL on November 8, 1920. He graduated from Plant High School and worked his way through the University of Tampa. Before graduating, Worl War II in Europe was raging to the invasion and Clayton joined the US Army. He participated in the second wave attack of Normandy, 14 days after the first attack. He told us what he saw and endured. He was injured and came home. Back in Tampa, Clayton bought a gas station on Kennedy Blvd., met Alice Safford, and married her on February 2, 1946. Clayton used the GI bill to earn a law degree from Stetson University, in Sanford, FL. They lived in a two room trailer and the communal bathrooms were outside. When Clayton graduated, he and Alice decided to have a baby instead of going to California. Michael was born in 1951 and Elaine in 1955. Clayton worked with his father in downtown Tampa until 1960 when he gave the family the choice of living on Tampa Bay or moving to a farm in Brandon. The overwhelming vote was the farm in Brandon, where they had horses, a cow, ducks and chickens. Clayton loved riding his horses. His favorite was Rebel, who is the lead horse at Sunshine Speedway. In sleepy little Brandon, Clayton opened a law practice on Highway 60. He practiced family and real estate law. He was honored by the Hillsborough County Bar Association for 55 years of practicing law. Clayton enjoyed the summers and falls in the North Carolina mountains. In his later years, he enjoyed any time in the mountains. He built their first home on Sugar Mountain, NC, but when the highway department progress ruined the view, they moved to a subdivision where the view would stay scenic. After the home in North Carolina sold, he would enjoy the Georgia mountains with Michael. Michael and Elaine, both, got their love and care of automobiles from Clayton. Some of his best days were spent admiring his Cadillac's with a drink in hand. One of the most disappointing days in Clayton's life is when the Cadillac got small! Clayton is survived by Alice, his wife of 66 years; his son, Michael, and his wife Louise; his daughter, Elaine Love, and her husband, Evan; grandson, Kyle, and his wife Miranda; his granddaughter, adopted in love, Pauline Autret, and her husband Loic; and great-grandchildren, Kira, Isabella and Andrew. Raise a glass and have a toast to Clayton and his long, productive life. As he said, he had a good life. And if you know one, tell a "Clayton" story.

Funeral Information

There will be a Celebration of Life service for both Clayton and Alice at 5:30 P.M. Tuesday, April 19, 2016, at Southern Funeral Care, 10510 Riverview Dr., Riverview, with the family receiving friends one hour prior to services.