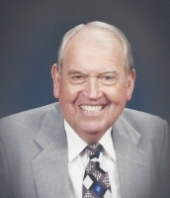 Obituary for Carl G. Hanna Sr.
Carl G. Hanna, Sr.

HANNA, Sr., Carl G., 87, passed away peacefully at home on Wednesday, May 6, 2015, in Seffner, FL. Carl was a wonderful Christian man, he was a deacon, taught Sunday School for 41 years and was active in many ministries of his church including Meals on Wheels. He was a member of Campers on Mission for 20 years, he traveled to many states where he shared his carpentry and building skills to assist small churches. His last nine years, he and Margaret worked at Baptist Children's summer camps. He served in the US Army, and was a Korean War veteran. He is survived by his loving wife of 61 years, Margaret; son, Carl (Sharon) Hanna, Jr.; daughter, Laura (Bob) Tucker; brother, Joe (Nadine) Davis, Cairo, GA and the lights of his life, his three grandchildren, Joshua (Sarah) Hanna, Ethan Hanna and Chelsea Tucker.

Funeral Information

Funeral services will be held 10:00 A.M. Tuesday, May 12, 2015, at First Baptist Church of Brandon, 216 N. Parsons Ave., Brandon. The family will receive friends Monday evening, May 11, 2015, from 5:00 until 7:00 P.M. at Southern Funeral Care, 10510 Riverview Drive, Riverview and one hour prior to services at the church. Interment will be private.