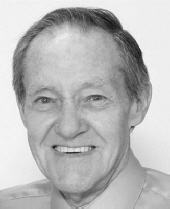 Obituary for Arthur Leonard Emback
Arthur Leonard Emback

EMBACK, Arthur L., 75, of Riverview, FL, passed away on Friday, August 6, 2010. A native of Norwich, CT, he had resided here for 6 months coming from Ocala. He was of the Catholic faith, had worked at William W. Backus Hospital, Norwich, CT, was the favorite bus driver for 13 years for the Fire-Ettes Drum and Bugle Corp, Norwich, CT, the surrogate father to about 75 teenage girls, an avid N.Y. Giants and Yankees fan and loved his family very much and kept them laughing to the end. He was preceded in death by his sister, Dorothy Brown and is survived by his wife, Nancy; daughters, Dawn (Paul) Armstrong and Lisa (Rick) Padfield; step-sons, Edward (Debra) Dufour and Gene Defour; step-daughters, Robin (James) Roberge, Karen (Kirk) Gordon, Danielle (Warren) Stone and Melissa Dufour; brothers, George and Donald Emback; sister, Doris LePage; 16 grandchildren and 6 great-grandchildren.

Funeral Information

A Funeral Mass will be celebrated at Ressurection Catholic Church, Riverview, FL at a later date.