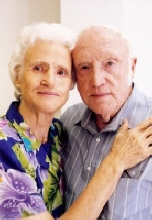 Obituary for Arlen Ray Lowe
Lowe, Arlen Ray

Lowe, Arlen Ray, 84, of Riverview, Fla., passed away Sunday, December 12, 2010. He is survived by his wife, Irene; son, Roger (Nina) Lowe and daughter, Gail Haynes, both of Riverview; five grandchildren; 12 great-grandchildren; and one great-great-grandchild.

Funeral Information

Funeral services will take place at 1 p.m. Wednesday, December 15, 2010, at Community Worship Center, Church of God, 10318 Gibsonton Drive, Riverview, FL, with the family receiving friends one hour prior to Services.