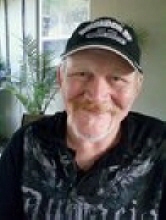 Obituary for Anthony Raul Guagliardo
Anthony "Tony" R. Guagliardo

Monsignor Anthony "Tony" R. Guagliardo, 53, of Tampa, FL, passed away on Sunday, May 29, 2011. A native of Tampa, Tony had resided here since February 2011 coming from Louisiana and was a 1975 graduate of Brandon High School. He was Archpriest Canon of Holy Trinity Free Catholic Community of Tampa Bay; Chancellor of Sacred Heart Seminary; Vicar-General for the Vacariate of North America in the Liberal Catholic Apostolic Church; Founder of Dharmic Arts of America Foundation; Published Author, Musician/Composer. He is survived by his fiancee, Barbara Gibson; son, Dominic Guagliardo and daughter, Angelina Guagliardo, both of Tampa; father, Tony Guagliardo and brother, Richard Guagliardo, both of Riverview, FL.

Funeral Information

Memorial services will be held Thursday, June 9, 2011, at 7:00 P.M. at Z Ranch, 10980 Lehman Rd., Tampa 33610. It's a private home on 3.5 acres, so there should be room for people and parking. Seating is limited though, so we're asking for people to bring chairs.