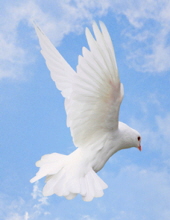 Obituary for Ann Marie Dekas
Ann Marie Dekas, 76, of Plant City, passed away on Tuesday, June 30, 2020. A native of Boston, MA, she had resided here since 2009 coming from Abington, MA and had worked for Boston Medical Center Hospital. She was preceded in death by her husband, Donald J. Dekas and a grandchild. She is survived by her children: Cheryl Hovestadt (Jason) Aldrich, Bethlehem, NH, Lee Hovestadt (Roger) Steines, Webster, NH, Edward (Elisa) Hovestadt, Hudson, MA, Kelly Hovestadt Botana, Weymouth, MA, Patricia Dekas (Philip) Shaw, Plant City, FL and Dawn Dekas Campbell, Quinsy, MA; brothers, Leroy Mills, Las Vegas, NV, John Mills, Billerica, MA and Thomas (Charlene) Mills, Henderson, NV; sister, Karen Mills, Hull, MA; 11 grandchildren; 9 great-grandchildren and 1 great-great-granddaughter. Services will be held at a later date. In lieu of flowers, please make a donation to the charity of your choice.
Read More
Events
Event Information
Services will be set for a future date to be determined.