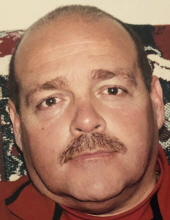 Obituary for Angel Ruano
En North Bergen, ciudad de New Jersey, el día 6 de Septiembre de 2022 en horas de la mañana
falleció Angel Ruano, a la edad de 64 años producto de un lamentable accidente de tránsito.
Nació en la ciudad de Sagua la Grande, Villa Clara, Cuba, el 2 de Octubre de 1957 y sus padres
fueron Norma Llantada y Orlando Ruano. Su vida transcurrió en esta ciudad donde cursó sus
estudios y realizó estudios universitarios en el Instituto Superior Pedagógico de Santa Clara,
obteniendo el título de enseñanza superior en la especialidad Química.
Ejerció el magisterio durante varios años y ocupó otros empleos en la dirección de distintas
instancias estatales en Sagua la Grande, Cuba. Se casó y tuvo un hijo producto de esta union. En
el año 1994, emigró a los Estados Unidos, viviendo la mayoría de los años en New Jersey y
trabajó en Capital Foam Products.
Era un televidente ávido de información sobre la naturaleza y mundo que lo rodeaba. Él
disfrutaba mucho los caramelos, chocolates y dulces.
Era conocido por su gran bondad, su carácter bonachón y su simpatía.
Los padres de Angel fallecieron con anterioridad. Lo sobreviven su hijo Manuel Alejandro
Ruano de Sagua la Grande, Cuba; su hermana Beatriz Ruano (Reinaldo) de Brandon; sus
hermanos Orlando L. Ruano de Seffner y Casimiro Ruano (Idania) de West Palm Beach;
sobrinos Raidel Rodríguez y Raymond Rodríguez de Brandon y muchas sobrinas y amigos.
Se llevará a cabo un servicio conmemorativo público el 24 de Septiembre de 2022 a las 12 del día
en la funeraria ubicada a Southern Funeral Care, 10510 Riverview Drive, Riverview, FL 33578.
Read More
Previous Events
Celebration Of Life Gathering
Southern Funeral Care and Cremation Services, Inc.
10510 Riverview Drive
Riverview, FL 33578