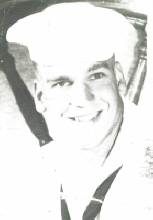 Obituary for Allen Alfred Baynard
Allen A. Baynard

BAYNARD, Allen Alfred (Melon Head), 71, of Riverview, passed away on Friday, November 8, 2013. A native of Springhead, Florida, he was a life-long resident of the area. He was a member of Community Worship Center, Riverview and was at Mosaic for 32 years as a general maintenance mechanic. He is survived by his wife, Jewell; sons, Allen Ray Baynard and Thomas Alfred Baynard; daughters, Juanita Carlie Demeree and Julianna Joan Stajkowski; brother, Richard Rector; 13 grandchildren and several great-grandchildren.

Funeral Information

Memorial services will be held 2:00 P.M. Monday, November 11, 2013, at Community Worship Center, 10318 Gibsonton Dr, Riverview, FL.