Over 60 Years of Exceptional Service
With more than 60 years of combined experience, Southern Funeral Care's expert staff is committed to providing the community's families with the most compassionate funeral service available. Our professional funeral directors walk grieving families through every step of the funeral process, all while offering them a comforting shoulder to lean on. We strive to provide nothing short of the most considerate care to every family who walks through our door.



Meet Our Owners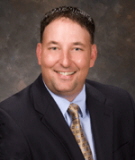 Kevin Talbert
Director/Owner
Kevin Talbert was born in Fort Lauderdale and has lived in the Brandon area since he was two years old. The son of Dick and Raymetta Stowers, funeral home owners, he was just in junior high when he started assisting his father with odd jobs around his funeral home. Kevin attended Mercer University and earned a degree in Mortuary Science. He served at his father's funeral home until 2002, when he joined Mark Vargo, Sr. at a local funeral home in Riverview. Kevin and Mark took ownership of Southern Funeral Care in May 2006. Kevin is a member of the Brandon Rotary '86 Club and a Board Member of the Brandon Y.M.C.A. Kevin is proud to continue his family's tradition of serving the Brandon and surrounding communities with unsurpassed funeral care.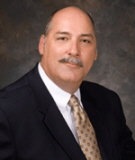 Mark C. Vargo, Sr.
Director/Owner
Born in Valdosta, Georgia, Mark C. Vargo, Sr., has lived in Brandon for most of his life. A 1976 graduate of Brandon High School, Mark earned a degree in funeral service at Miami Dade Community College and has serviced the Riverview/Brandon and Tampa Bay area for over 45 years. Mark is married to the love of his life, Patricia "Patti" Vildibill Vargo. He has three sons and two granddaughters. Very active in the local community, he is a deacon and member at Redeemer Church, PCA in Riverview, Brandon Masonic Lodge #114, F. & A.M., Tampa Scottish Rite, Sun City Center Scottish Rite Club, Egypt Temple Shrine, Past President Brandon Shrine Club, Showmen's Shrine Club, Order of the Eastern Star, Linsley Ch. #152, Brandon, Kiwanis Club of Greater Brandon, Brandon Elk's Lodge #2383, Past President of Brandon Old-Timers Association (Brandon Area Community Picnic), Past President Hillsborough County Umpire's Association and former Deputy Umpire-in-Chief of West Central Florida ASA.